NEUROLOGICAL REHABILITATION
Remote patient diagnosis & consultation
To simplify the initial contact with our hospital for patients from abroad, we have prepared a remote two-stage process of prequalification for neurosurgical procedure. In the first stage, the patient sends via email all available medical documentation (lab results, treatment history, MRI scans) to be analyzed by our neurosurgical team. In second stage, we will arrange an on-line video consultation with one of our neurosurgeons. The cost of the online consultation is 200EUR. All necessary exams (e.g. CT, MR) and consultations will be repeated during the patient's stay at Vital Medic Hospital. The final therapeutic decision will be based on neurosurgical exam and radiological results. At this point the final financial settlement may be presented to the patient. The neurosurgical treatment will be carried out according to the schedule determined by the team of specialists. We encourage you to use the email below or the contact form to begin your treatment.
Comprehensive and coordinated treatment
Comprehensive and coordinated treatment for brain and spine tumors takes place at the Brain and Spine Tumor Treatment Center, where we provide:
• Neurosurgical/neurological consultations – initial, to diagnose the disease
• Diagnostic tests appropriate for the initial diagnosis
• Qualification for surgical treatment
• Individually selected surgery with the use of advanced technology for planning and performing the procedure
• Individually planned perioperative and postoperative neurological rehabilitation
• Follow-up consultations for post-op control and continuation of the treatment
REHABILITATION
The patient's individualized program of intensive neurological rehabilitation is carried out as part of a 7-day rehabilitation camp with the participation of a physiotherapist, neurologist, neuropsychologist and occupational therapist.
During rehabilitation, the patient stays in the hospital's neurological rehabilitation unit where he has the option of staying in one room with a companion.
The patient's individualized program of intensive neurological rehabilitation is carried out as part of a 7-day rehabilitation camp with the participation of a physiotherapist, neurologist, neuropsychologist and occupational therapist.
During rehabilitation, the patient is accommodated in a hotel near the hospital, where he has the option of staying in one room with a companion.
CONTACT
Vital Medic
46-200 Kluczbork
Skłodowskiej-Curie st. 21
Poland, opolskie region
Contact to our patient service:
MON-FRI: 7:00 – 22:00
LEAVE US MESSAGE
WE WILL GET BACK TO YOU
PERSONNEL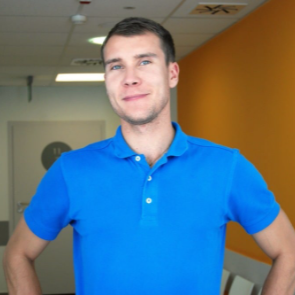 Bartosz Pańczyszak, Msc
physiotherapist
Manager of the rehabilitation facility at Vital Medic Hospital.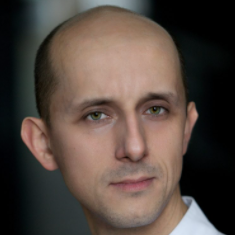 Dariusz Szarek, MD PhD
specialist in neurochirurgy
Graduate of the Faculty of Medicine, Medical University of Wrocław, 2004
Graduate of postgraduate studies in biomaterials at the AGH University of Science and Technology in Krakow 2005
Doctor of Medical Sciences since 2010
Specialist in neurosurgery since 2012
Completed his specialty training in 2006-2012 working in the Department of Neurosurgery at University Clinical Hospital in Wrocław and in the Department of Neurosurgery at T. Marciniak Specialist Hospital of Lower Silesia in Wrocław, where he has been working since 2013 as a deputy head.
Since completing his specialization training and starting to work as an independent neurosurgeon he has been focusing on the development of surgical techniques in the treatment of cerebrovascular diseases and advanced neoplasms of the nervous system.
In order to broaden his medical knowledge, in addition to continuing medical education courses, he constantly expands his skills by taking advantage of the knowledge of other neurosurgeons through internships in international centers:
University Hospital, Helsinki, Finland
University Hospital, Copenhagen, Denmark
University Military Hospital, Prague, Czech Republic
University Hospital, Zurich, Switzerland
University Hospital, Monpelier, France
Taishinkai Hospital, Sapporo, Japan
These placements included the treatment of aneurysms, arteriovenous hemangiomas, meningeal fistulas, and the performance of cerebral artery by-passes used for conditions such as moya-moya disease, "inoperable" cerebral aneurysms and tumors, and atherosclerosis of the cephalic arteries. In surgery for these conditions, he currently favors super-precise preparation based on the experience of Japanese neurosurgeons, where they use micro-tools designed by these doctors. He also advocates the use of neuromonitoring and intraoperative angiography to increase the effectiveness and reduce the risk of these operations.
The second area of development is surgical techniques to assist in brain tumor surgery. In these methods he focuses on the use of neuromonitoring, intraoperative awakenings, functional MR imaging and MR tractography.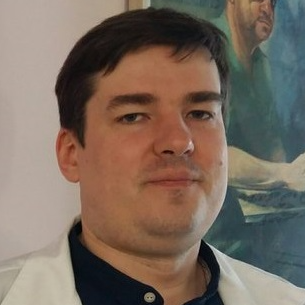 Witold Libionka, MD PhD
specialist in neurosurgery and neurotraumatology
Connected with neurosurgery since 1998, when he started his scientific activity and then, remaining a scholarship holder of the Ministry of Health, individual studies at the Department of Neurosurgery and Neurotraumatology of the Jagiellonian University Medical College. He continued his education at PhD studies at the Faculty of Medicine CMUJ in Krakow (2002-2006). During his specialisation in neurosurgery at the Department of Neurosurgery and Neurotraumatology of the Medical University of Krakow (2003-2010) he participated in numerous training courses to improve his professional qualifications (including Poland, USA, Germany, France). He completed a one-year research and clinical fellowship in functional and stereotactic neurosurgery at the Department of Neurosurgery, University of Rochester, USA.
Combining his professional and scientific work, he performs dozens of surgeries per month and participates in numerous research projects. He is the author or co-author of nearly a hundred publications and reports. His work on the mechanisms of action of deep brain stimulation has been awarded at national and international conferences and has been published in Nature Medicine and Nature Neuroscience.
He is an international consultant, teacher and lecturer in functional neurosurgery and oncology using functional mapping. He has expert experience in deep brain stimulation, spinal cord and peripheral nerve stimulation, intrathecal pump-assisted baclofen treatment, and resection of glial brain tumors in the eloquent area performed with intraoperative awakening and electrophysiological monitoring of speech, movement, vision, hearing, and tactile functions (more than a thousand such procedures performed in total).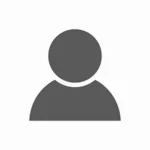 mgr Justyna Gembara
clinical neurologist
Jest absolwentką Uniwersytetu Medycznego we Wrocławiu, gdzie na wydziale nauk o zdrowiu z bardzo dobrym wynikiem ukończyła studia podyplomowe w zakresie neurologopedii klinicznej z wczesną interwencją logopedyczną.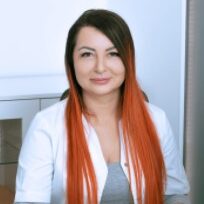 Monika Stomal-Słowińska, MD PhD
specialist in neurochirurgy
Monika Stomal-Slowinska, MD, graduated from the Silesian Medical Academy in Katowice in 1998. During her specialisation in neurosurgery she gained knowledge and improved her skills by participating in several trainings and courses abroad. Among others, she studied in Germany and Great Britain (London). In 2012, at the Medical University of Katowice, she was awarded the degree of Doctor of Medical Sciences for her thesis in neurosurgery. In 2015 she defended her PhD thesis in neuropsychology at the Faculty of Psychology, University of Warsaw. In the same year, she graduated with a degree in Aesthetic Medicine from the Medical College of Katowice, Poland, and a year later with a related degree in Anti-Aging Medicine from the International Center for Anti-Aging Medicine in Warsaw, a school under the auspices of the Society of Doctors of Aesthetic Dermatology (SLDE).
Monika Stomal-Slowinska, MD has many years of professional experience in the field of neurosurgery – she has been working in this field since her graduation.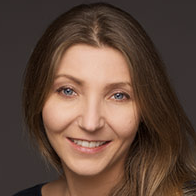 dr hab. n. med. Agata Gajos
specialist in neurology
Adiunkt Kliniki Chorób Układu Pozapiramidowego Uniwersytetu Medycznego w Łodzi
15 lat doświadczenia w rozpoznawaniu i leczeniu choroby Parkinsona, m.in.:
• wczesna diagnostyka
• leczenie wczesnej i zaawansowanej choroby Parkinsona
• kwalifikacja do leczenia metodą głębokiej stymulacji mózgu (DBS) i prowadzenia pacjentów ze wszczepionym stymulatorem (programowanie)
• leczenie iniekcjami i wlewami apomorfiny
• diagnostyka i leczenie atypowych parkinsonizmów i innych zespołów parkinsonowych
• diagnostyka i leczenie drżenia, dystoni, tików, mioktonii i innych ruchów mimowolnych
• diagnostyka i leczenie zespołu niespokojnych nóg (RLS)
• diagnostyka i leczenie bólów głowy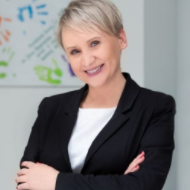 Anna Włodarczyk, Msc
psychologist, psychotherapist
psychologist with clinical specialization, sexologist, psychotherapist
certified instructor of addiction therapy. Graduate of the Warsaw School of Social Sciences and Humanities
member of the Polish Psychological Association.
court expert
a participant of a specialized training for profilers of missing persons
an expert of the Opole Province Headquarters of the State Fire Service in Opole in the area of widely understood psychological support
implementer of preventive social campaigns, for which she was awarded the title "Man of the Year 2016 in the plebiscite of NTO"
member of TSO, since 2006 closely associated with the State Fire Service as a Regional Rescue Specialist, in the field of psychological support for accident victims and firefighters
trainer in the field of teamwork, team building, contact with victims, including the profiles of missing persons, debriefing and defusing
handler of two dogs prepared for rescue work (with one she passed the exam of field specialty of class 0 of PSP)
Psychologist in Vital Medic Hospital in Kluczbork
Professional interests: since the cooperation with the Vital Medic Hospital, neuropsychology comes to the fore (more on this soon) and associated with the love of dogs activity in the Foundation "Opolsar," the unit specialized in the search for missing persons using rescue dogs.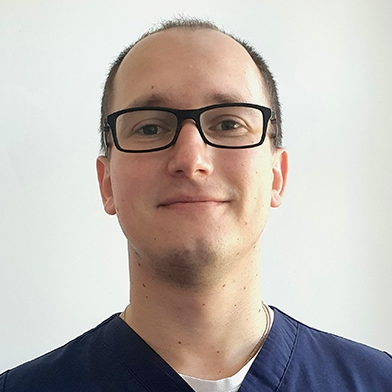 Mateusz Pawłowski, MD
specialist in neurosurgery
A graduate of the Faculty of Medicine in Zabrze, Silesian Medical University in Katowice. Participant of doctoral studies at the Medical University of Wroclaw. Doctoral student at the Medical University of Wroclaw.
Specializes in neurooncology, spine and hydrocephalus surgery. He has improved his knowledge and skills during numerous national and international courses.